Seen by many as the international home of industrial design, beautiful furniture, and amazing bakeries, Copenhagen is a must-see while traveling Europe, especially for Escea's lead industrial designer Alex Hodge who visited this month. When he wasn't boating through the canals or sampling the local cuisine, he sussed out the interior design trends in Denmark:
Floating Shelves and Honest Storage
Danish furniture design is easily recognisable for its honest approach. By stripping away all unnecessary design, Danish furniture is left with a purely functional piece, with a minimal visual noise, creating a beautiful balance of form and function. A great example of this is the collection from Montana Mobile, which combines an honest, modular storage solution, with the need for maximising floor space in small homes and apartments such as those found in Copenhagen.
Montana Writing desk by Montana Mobile, maximising the space in a room with modular, floating desk space. www.montanamobile.dk
The Montana System, designed by Peter Lassen, allows small living areas to create their own storage space. www.montanamobile.dk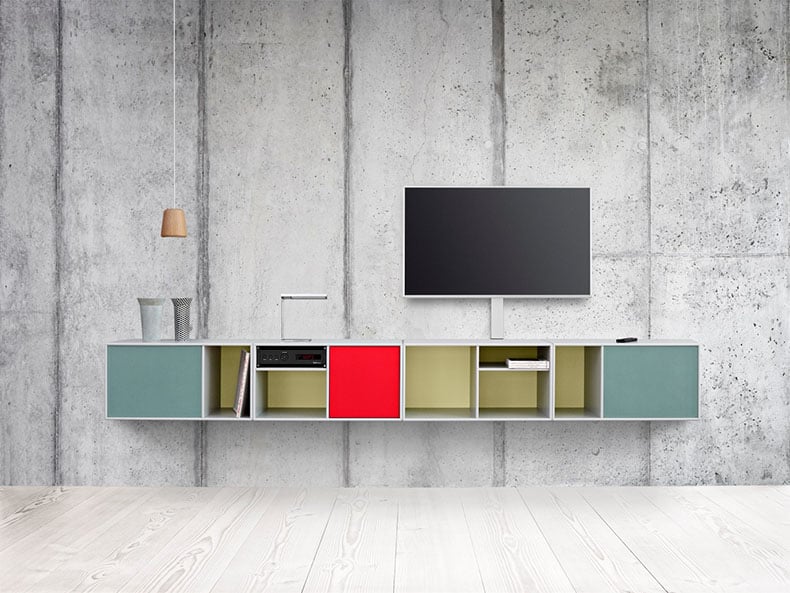 Best fresh take on a classic - the Corner Fireplace
Alex thinks of Europe as his crystal-ball into the future of fireplace design in New Zealand and Australia. "We're fortunate to be able to watch fireplace trends evolve in Europe, and accurately predict their impact on the New Zealand and Australia markets in the following years."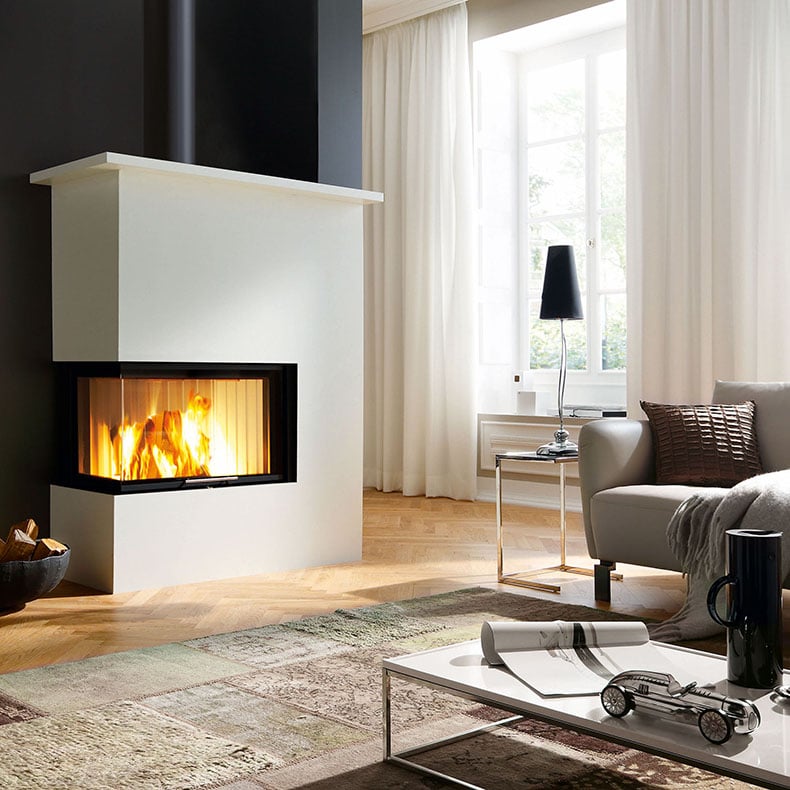 The fireplace trend we're beginning to see make the leap from Europe to Australasia is corner fireplaces. As small inner-city apartments become more common, more creative use of the limited space with regards to fireplace is required.
The first benefit of a corner fire is fairly obvious; it lets you see the fire from more of the room. But the other important aspect is the more creative options you have for wood storage, shelving, and interior design to create a more interesting focal point of your room. These are all extremely important when dealing with a limited floor space.
Colour Trends - Make it a Muted Palette
Soft, muted colours are big in Europe a the moment, with everything from mint green to dusty blue. But the major 'colour of the moment' has to be pink in all its glorious forms... from blush and baby to a richer, deeper maroon.   These soft colours are teamed with materials like pale wood and concrete,  to balance out the feminine.  Dark charcoal makes a great contrasting colour and is seen in furnishings and accent pieces.
Honest materials
Danish design is inherently honest, every material choice is proudly celebrated rather than hidden behind unnecessary covers or coatings. Polished concrete flooring and walls are a popular choice, softened up only where necessary with the occasional subtle rug under a seating area. Warmth and colour are added by using natural timber and leather materials in the furnishings, which gives a consistent and naturally timeless aesthetic.