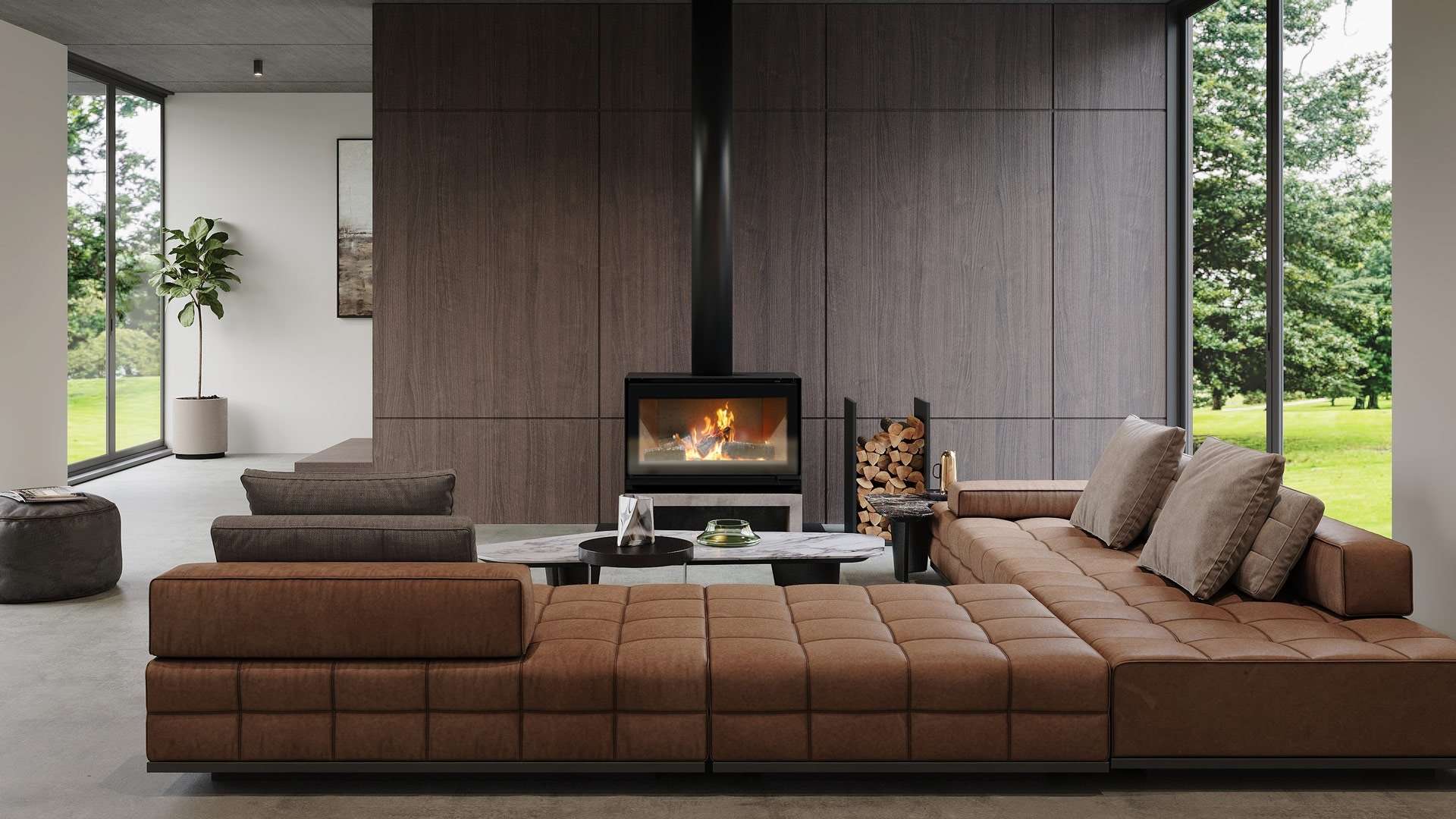 Old flame, new attraction
Discover Escea's debut range of Indoor Wood Fireplaces, now available at Stoke.
Twenty years in the making
Born in the deep south of New Zealand over 20 years ago, Escea has become synonymous with innovation in the fireplace industry.
Now, they've taken their restless spirit and Kiwi ingenuity and applied it to their debut range of wood-burning fireplaces with Direct Vent Technology – giving you less smoke drafts and wasted heat, and better overall home performance.
Innovating an industry as old as time.
Explore the Range 
Escea TFS650 Freestanding Wood Fireplace
Classic, contemporary
A modern take on a classic fire, the Escea TFS650 is ideal for smaller living spaces wanting to indulge in the ritual of a wood burning fireplace. A pared back aesthetic makes room for a large firebox for an uninterrupted view of the flames.
Learn more about the TFS650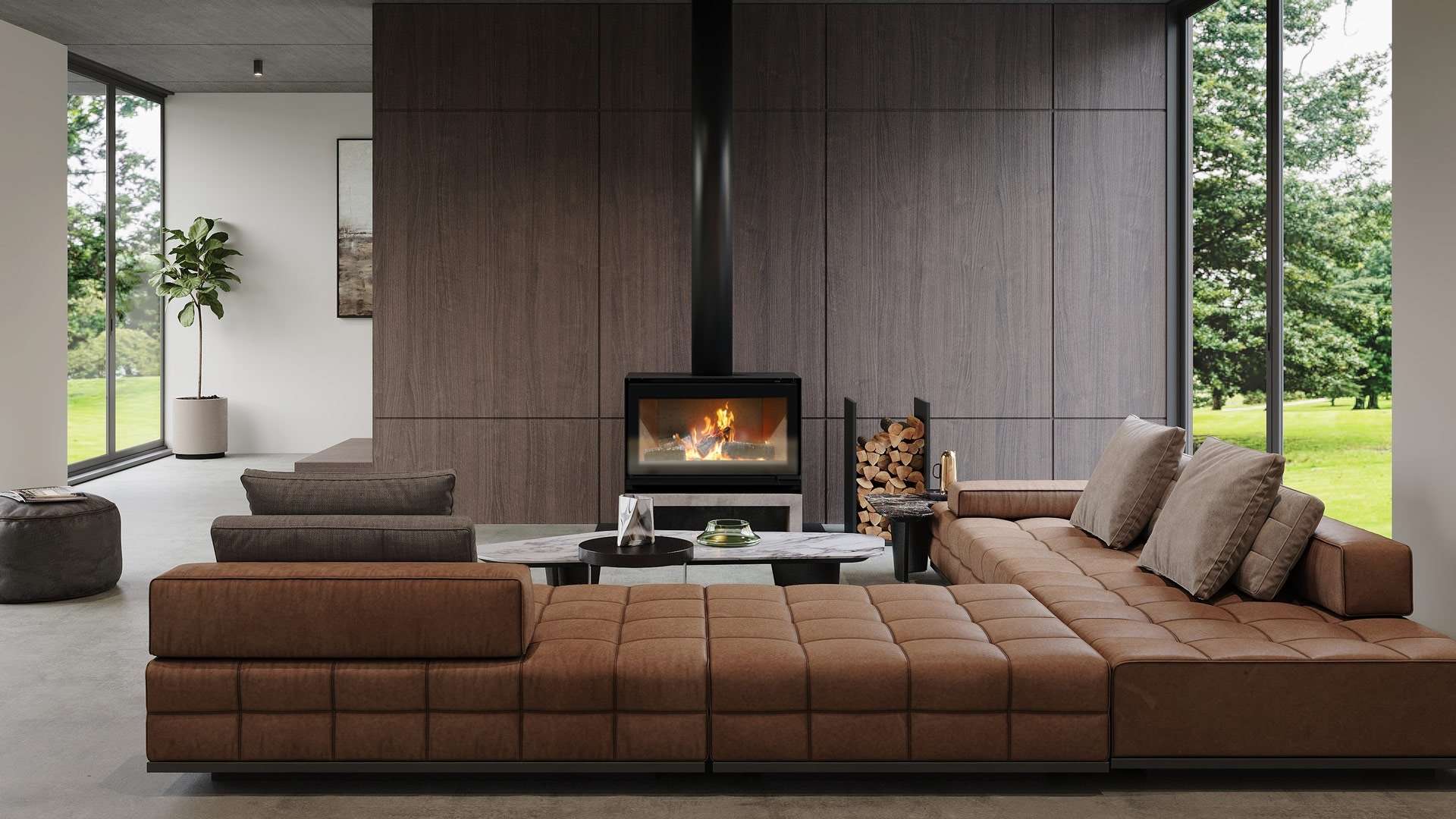 Escea TFS1000 Freestanding Wood Fireplace
Modern Day Hero
A born hero, with an old soul, the Escea TFS1000 features a pared back aesthetic with an even larger viewing window – bringing you closer to flames.
Learn more about the TFS1000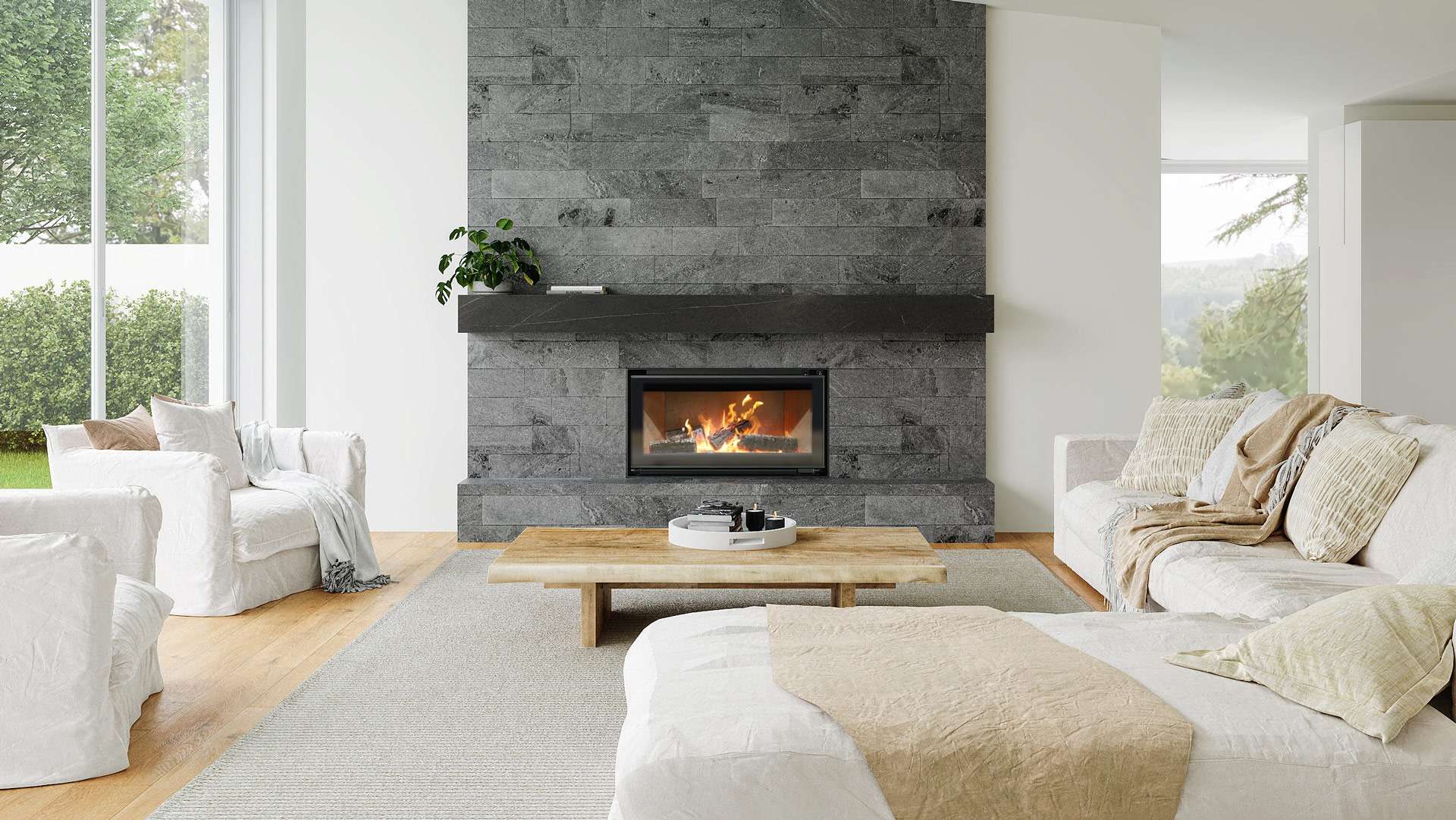 Escea TC950 Inbuilt Wood Fireplace
The Grand Minimalist
A grand fire with a refined elegance, the Escea TC950 in-built wood fireplace was made for the minimalists – featuring a generous glass window for a maximised flame view.
Learn more about the TC950
Direct Vent Technology
Unlike most wood fires, Escea's full range of wood fireplaces use Direct Vent Technology, giving you less smoke, drafts, and wasted heat – for better overall home performance.
Find out all about Direct Vent Technology and why its better for your home.
Play with Plinths
Elevate your Freestanding Wood Fireplace with Escea's range of steel and engineered concrete plinths, made especially for Escea's TFS Series.
See them instore
Experience Escea's new indoor wood fireplace range up close and personal at your nearest Stoke Fireplace Studio. Or contact us today to discuss your plans with one of our fireplace experts.